About Lisbon
To know a bit of Lisbon before your arrival, have a look at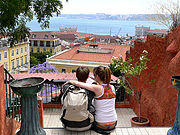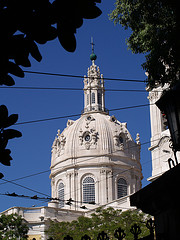 Lisbon. A personal experience.
Lisbon is an illuminated city. The almost constant presence of sunshine and the River Tagus transforms the Portuguese capital into a mirror of a thousand colours - highlighting the city's unique architecture and beauty.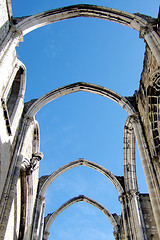 There are so many things to see and do in Lisbon that visitors have access to a wide array of different experiences.
As we walk through Lisbon - whose history spans back thousands of years – we find streets filled with heritage monuments, and characteristic neighbourhoods where the city first developed and can still be experienced at its most genuine level.
Visit Lisbon of the River Tagus, whose riverfront is dedicated to leisure activities and links the monumental zone of Belém with the modern area of the Parque das Nações.
Have fun in Lisbon, where nightlife continues till dawn. Practise sport in Lisbon - with excellent golf courses and beaches close at hand.
Experience calmer moments in Lisbon in the city's parks, gardens, belvederes, cafés and esplanades. Or simply enjoy the pure pleasure of being in Lisbon, through its gastronomy, luxury hotels, spas and shopping centres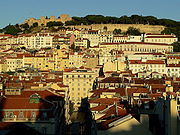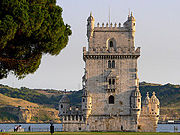 History
Legend has it that Lisboa was founded by Ulysses. The name comes from "Olissipo", which has its origins in the Phoenician words "Allis Ubbo", meaning "enchanting port".
Most likely it was founded by the Phoenicians and styled by the Moores which shows in the strong Arabic influences. It was, after all, ruled by the Moors for 450 years. In the 12th century the Christians re conquered the city but it was not until the mid 13th century that Lisboa became the country's capital.
With the beginning of the Portuguese Age of Discoveries, Lisboa enriched as a spice and jewellery trade centre. The breakthrough for Portuguese expansion came in 1498 when Vasco da Gama discovered the sea route to India. This was indeed the beginning of a golden age, characterised by the Manueline architectural style named after King Manuel I, with its typical decorative use of maritime motifs.
Over the centuries Lisboa naturally grew and changed. When the city centre was almost completely destroyed by the earthquake of 1755, it was rebuilt by Marquise de Pombal, who thus created the Baixa Pombalina, a commercial area that still retains much of its original lay out.
Lisboa is a historic capital, a potpourri of unusual character and charm, where 800 years of cultural influences mingle with modern trends and life styles creating spectacular contrasts.
in Visit Lisbon
Sintra
"Sintra and its Serra, more than extremely beautiful, are truly unique.
It is upon this singularity that Sintra has been internationally acclaimed by poets, artists and thinkers. Its difference lies in the exceptional syncretism existing between Nature and its ancient monuments, in addition to the pioneering architectonic dreams it inspired in the Romantic period.Portugal has no other location similar to Sintra. It would be a difficult task to find a parallel either in Europe, or anywhere else in the world owing to its complexity and the characteristic syncretism existing between its Natural and Built Heritage. There may be a degree of resemblance in several Central European regions, in which superb Romantic palaces, surrounded by magnificent settings, were built in the 1860´s. It should, however, be remembered that Sintra´s Pena Palace, which was a prototype of European Romanticism in its extravagance of styles and exotic and medieval characteristics, precedes its German counterparts by at least a quarter of a century. In addition to its surronding natural landscape, it is located in the centre of a park whose characteristics are unique, comprising thousands of trees imported from all over the world, which singularity has, to a certain extent, been repeated, in Monserrate.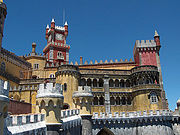 The Cultural Landscape of Sintra has simultaneously been classified in categories II, IV and V of paragraph 24 established by UNESCO (Orientations devant guider la mise en oeuvre de la Convention du Patrimoine Mondial).
Sintra had a major effect on the development of European Romantic architecture (Pena Palace; Monserrate) in the 19th century. Its interest, however, is by no means limited to one or two important buildings, but is represented in the diversity of its palaces and parks; elegant manor houses, with their gardens and forests; mansions and chalets surrounded by a dense vegetation; long sections of walls winding around the highest of the peaks of the Serra, reminding us of centuries past; convents conducive to meditation, surrounded by mossy cliffs and murmuring fountains; austere churches and chapels, as well as smaller, more "human" commonplace chapels, several of which comprise secular areas os Faith and Art and finally, archaeological remains which are often thousands of years old and which take us back to our deepest roots.
These, and many other reasons, explain why Sintra truly deserves to be classified under UNESCO´S "CULTURAL LANDSCAPE OF SINTRA" World Heritage classification. Sintra has for many centuries been a World Heritage Site in the collective imaginariness."
Estoril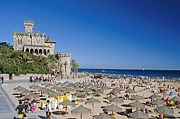 A wide range of wonderful experiences awaits the visitor to the Estoril Coast. Furthermore, Lisbon is only about half an hour away by car or train. One of the oldest and most fascinating capital cities in Europe, it has everything a city can provide: a unique atmosphere, good shopping, entertainment of all types and a wealth of cultural activities.
If you drive out west of Lisbon, you will notice a mountain rising up majestically, casting a shadow of romantic mystery over the town of Sintra, nestling in the foothills to the north of it. North of Sintra lies an unspoilt area of traditional farms and villages. As expected in rural Portugal, the cooking is delicious, with a range of local specialities.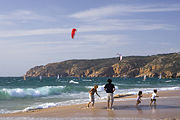 Nowhere else in the world can such dramatic changes of scenery and such contrasting atmospheres be experienced in as small an area as the Estoril Coast. The region offers a concentration of different experiences all within a half hour's drive. Apart from an enormous range of sights attractive to any visitor, a number of more specialised interests can also be pursued.

adapted from Visit Estoril