Keynotes
Omar El Sawy, Decision Support and Environmental Scanning: Past Hallucinations, Present Realities, and Future Prospects slides here 20-07-2010, 17:35 (GMT+1)
Liam Bannon, Making sense of human actors: Beyond homo economicus, slides available under request 26-07-2010, 18:51 (GMT+1)
Carlos Bana e Costa, Decision Conferencing with Multicriteria Decision Support Systems slides here 26-07-2010, 18:50 (GMT+1)
Note: these slides should not be forwarded or re-posted anywhere without first contacting the authors
Opening session Ana Respicio, Opening session slides here 08-07-2010, 12:30 (GMT+1)

Proceedings books
A limited number of proceedings books is available for 65 euros (shipping excluded). 28-07-2010, 17:30 (GMT+1)
Bridging the Socio-technical Gap in Decision Support Systems - Challenges for the Next Decade, A. Respício, F. Adam, G. Phillips-Wren, C. Teixeira and J. Telhada, Frontiers in Artificial Intelligence and Applications, Volume 212, IOS Press, NL. July 2010, 616 pp., hardcover, ISBN: 978-1-60750-576-1.
To order a copy please contact Madalena Almeida, email: MAlmeida.lisboa@abreu.pt
details for bank transfer: Banco B.P.I., SA
Av. Da Boavista, 1117-3º
4100-129 Porto
IBAN nr.PT.5000 100000 2662876 0001 15
Swift Code : BBPIPTPL
NIB: 0010 0000 2662876 0001 15 (Portuguese orders)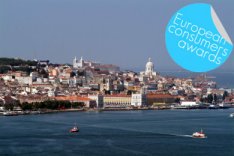 (C) ECC

Last update: 26-07-2010, 18:51 (GMT+1)
Click
here
for the complete changelog.